Why video production with your local studio?
We empower businesses to share their message.
Video can convey emotion in a way text alone can't, so your story – your "why" you're in business – has impact. We're focused on providing easy, no hassle video production for the web. Get in. Get out. Get on with your life.
Our process is seamless and reliable
With a system to walk you through from script to end product. It usually takes under an hour to film, and most videos are online within 48 hours. The videos look great, the process is simple, and it's within your reach!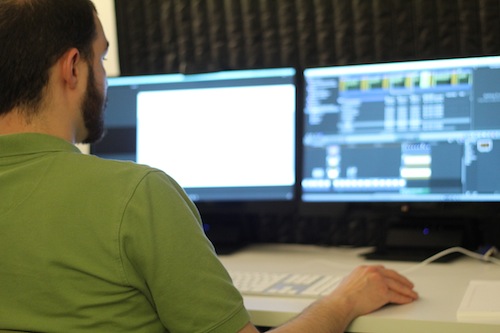 We're a team of technology geeks, who are passionate video advocates and will put our knowledge at your disposal.
There are two possible directions to create a marketing video or HR video at Your Local Studio:
Our experienced team can walk you through the full package, from script to filming, to editing and post production with our systemized process and a producer to guide your project till it meets your needs.
Or you can pick and choose options from the system – just filming, or only editing – as a do-it-together video production service where you manage the outcome with an hour by hour project cost.
Our desire is to make video production quick, simple and affordable. Give Your Local Studio a call – we're looking forward to making your video!
Contact us
Have questions? Want to learn more? Well, we'd love to hear from you!
Email us at GetStarted@YourLocalStudio.com or give us a call at 919-200-6400 - love to hear from you!
Contact us