The best way to grow your speaking business
That's what professional speaker and consultant Anton Gunn did to grow his speaking business.
A speaker's problem
Anton was serious about growing his speaking business. The problem was he was missing the visual proof that he was a great speaker.
"I had a long track record of keynotes…but I had absolutely no video whatsoever," Anton told us. "I had no evidence, no proof whatsoever, that I was a great speaker."
While Anton could've gone the DIY route and recorded his talk himself, he knew that quality really mattered. He told us that he didn't want his content to look like something that belonged on a VHS tape.
So, what was the solution?
Thankfully, Anton discovered Your Local Studio and the KEY5 Speaker Conference, our sister company. As he explored the event a little more, Anton realized this was the exact solution for him.
"The fact that KEY5 offered a 7 camera recording event meant that I could capture my presentation from every possible angle," he said, "to really show my clients what I can do for them on the stage."
Anton admitted that he's always little skeptical and cautious when it comes to working with a new business. But once he better understood the KEY5 Conference and talked with the team at Your Local Studio, he quickly came to recognize that this was a company with integrity that delivered value.
"They shared the same integrity that I had," he told us. "I'm working with people who understand me, and understand my needs."
As a professional speaker, Anton recognized the full value of the KEY5 Conference. All he had to do to get a full library of video content for his business was to show up! The team and crew took care of the rest.
"It was a fantastic experience. It was seamless and easy." he said. "I prepared. I showed up. I delivered my content. And I received great value and a great experience."
Anton loved the KEY5 event so much, and working with the team at Your Local Studio, that he came back the following year to speak again and obtain even more video content.
Since posting his videos online, he's received more exposure and more speaking opportunities. The videos of him speaking opened the door to more speaking gigs, including the opportunity to speak in front of his target audience.
In fact, his videos were seen by the largest healthcare consulting practice in the nation. As a result, they reached out to Anton saying his videos were "fantastic".
Your Local Studio and the KEY5 Conference exist to help speakers like Anton get the video content they need to grow their speaking business. It's the power of video that generate real business opportunities for speakers and consultants!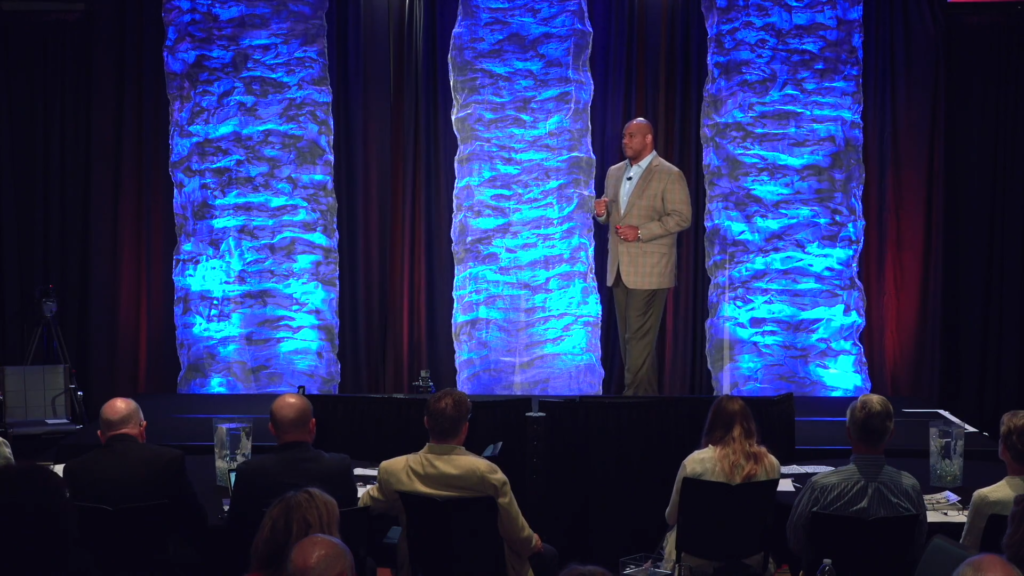 If you believe video storytelling is the solution to your marketing problem,
give us a call
. We'd be delighted to partner with you to make a meaningful difference!